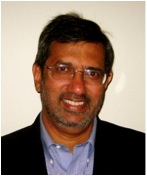 Raj Bal- Founder, CEO
Raj is the founder and CEO of Demystify Healthcare LLC. He has advised payers (major Blues), IT/BPO service providers (Cognizant) and strategy consultants (McKinsey). He has developed innovative, "big data" driven transformational strategies at the intersection of risk management, consumer marketing, distribution, product design and operations to leverage the discontinuities created by healthcare reform. Raj has developed his Intellectual Property into practical tools (including the Teardown, Dashboard and Product Configurator software). These tools facilitate rapid fact generation to guide Post 3R, Life Time Value based Strategies to optimize Product design, Acquisition and Retention, Coding, Care Management and Operations. He brings to his clients an operational, and practical, general management understanding of the payer space gained from running the largest US Individual >65 Medical businesses at WellPoint and as COO at Assurant Health. His earlier experiences in consumer marketing at P&G and Unilever bring unique insights as health care reform creates an increasingly "retail" consumer (B2C) and B2B2C market.
Previously, Raj was CEO of McKinsey's advanced healthcare analytics business and a Senior External Advisor to McKinsey's Center for US Health Systems Reform. He worked with McKinsey teams to advise clients on strategy, ACA impact and operational optimization. Raj was President of the Individual Business Unit at WellPoint (Anthem Blue Cross and Blue Shield) managing the P&L for the 2+Million member, $5.5 Billion market leader. Prior to that he was the Chief Operating Officer of Assurant Health where he grew income and revenue by applying innovative risk management and consumer marketing capabilities to offset scale and provider cost disadvantages for the $2 Billion niche Individual, Small Group and Voluntary products payer.
Raj has managed all aspects of payer operations including risk management (actuarial, product, pricing, underwriting and claims), distribution (broker, captive agent, affinity, worksite and direct-to-consumer models), consumer marketing (lead generation, customer service, branding, web), administration (in-house, out-sourced, on-shore and off-shore), IT, and network and medical cost/care management.
____________________________________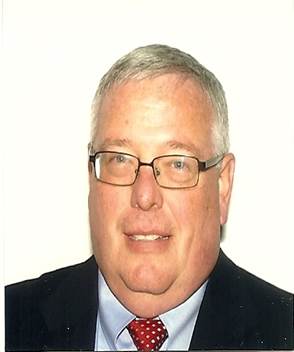 Jim Carlson – Risk and Actuarial Management Jim is a health insurance executive and actuary with over 25 in the health care financing industry. During that time, his responsibilities have included product development and pricing, strategy development, risk management, marketing and compliance. He has led the turnaround at the group division of a major insurance company. He has also served in Chief Pricing Actuary and Risk Management roles. Jim's entrepreneurial spirit has let him start and build companies from scratch.
Jim has his Fellowship in the Society of Actuaries. He holds a BA in Accounting and Mathematics